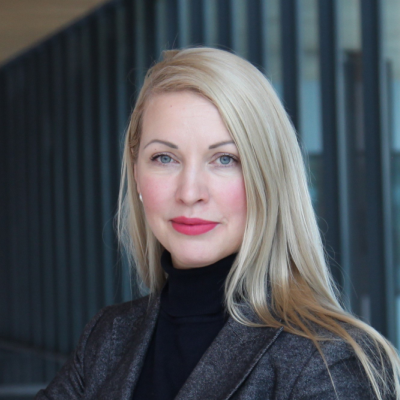 Eeva Salmenpohja
Vastuullisuus- ja yhteiskuntasuhdejohtaja, LähiTapiola
Eeva Salmenpohja is the Vice President for Sustainability and Public Affairs for LocalTapiola. Before starting her position at LocalTapiola in April 2021 Eeva headed the public affairs and strategic sustainability work at K-Group, one of the largest retailers in Northern Europe.
Having worked at the Prime Minister´s Office, the Confederation of Unions for Professional and Managerial Staff as well as the Ministry for Foreign Affairs – Eeva has a broad understanding of sustainability issues as well as growing and changing stakeholder expectations.
Tämä sivusto käyttää evästeitä
Tämä sivusto käyttää evästeitä
Käytämme evästeitä vuosiseminaari.fi verkkosivustollamme, jotta voimme tarjota sinulle olennaisimman kokemuksen muistamalla mieltymyksesi ja toistuvat vierailut. Napsauttamalla Hyväksy jolloin hyväksyt kaikkien evästeiden käytön.
Lue lisää
tietosuojaselosteestamme
.
Evästeasetukset - Manage Cookies